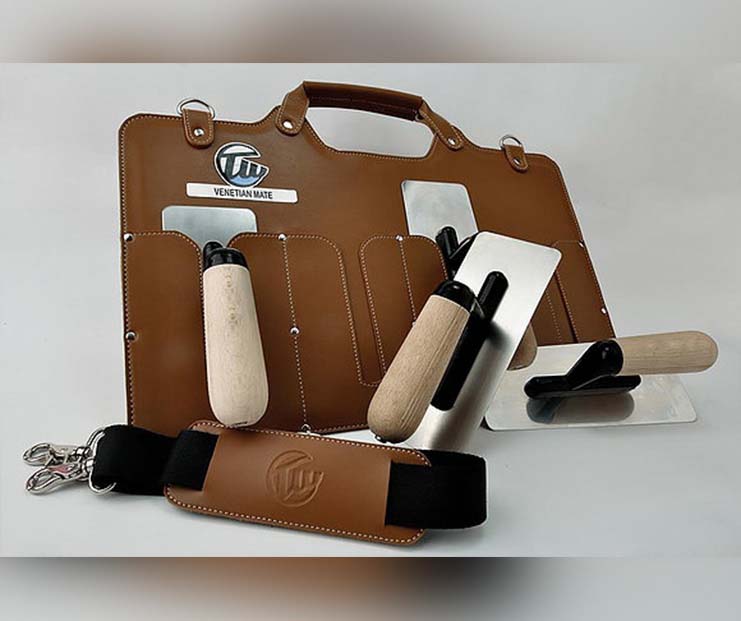 Venetian Mate
The Venetian Mate range is crafted and designed with attention to detail whilst also capable of withstanding the elements of the plastering industry. Maintaining and protecting your plastering trowel edges whilst not in use.
Maximum Venetian trowel width 2 number 120mm / 2 number 100mm.
Smaller size Venetian trowels will also fit the Venetian Mate comfortably supplied with shoulder strap.

Fast Shipping
Australia Wide Delivery

Huge Range Products