Pavan Trowel gli ori di venezia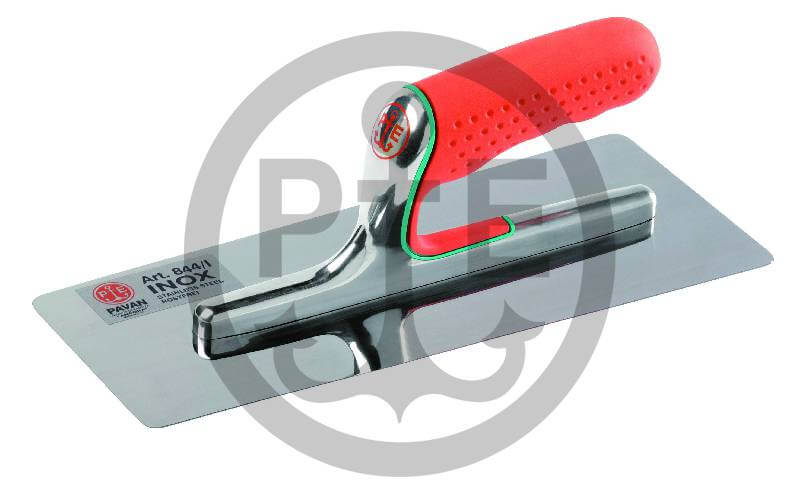 Pavan Trowel gli ori di venezia
Pavan Trowel gli ori di venezia. Polished stainless steel trowel with rounded corners and beveled edges with special flexible blade for the application and polishing of Venetian Plaster and Marmorino. Made in Italy.
Superb Inox Blade
Special steel welded trowels. Top ergonomics for the widest variety of jobs. Flexibility and toughness guaranteed under all working conditions. Assembly by welding is tested rigorously for load bearing and x-rayed for perfect joining. An exclusive lip process ensure the perfect apllication and the quality of the final polishing operation.
The exclusive and innovative ergonomic grip patented ECCELSA PLUS, by increasing the grip section for the fingers prevents the hand from turning round the grip, thus enabling greater force to be applied to the utensil during use.In addition the extension of the rubber coating ensures greater comfort throughout the various phases of use.The joining of the blade to the support is checked at each processing phase. Severe tests of resistance to bending ensure the sturdiness and long duration of the tool. best on the market for Polishing Venetian Plaster.
it comes in 3 size : 280x120x0.6($99)  240x100x0.6($89)  200x100x0.6($85)

Fast Shipping
Australia Wide Delivery

Huge Range Products