Concrete Finish 18kg=14sqm finished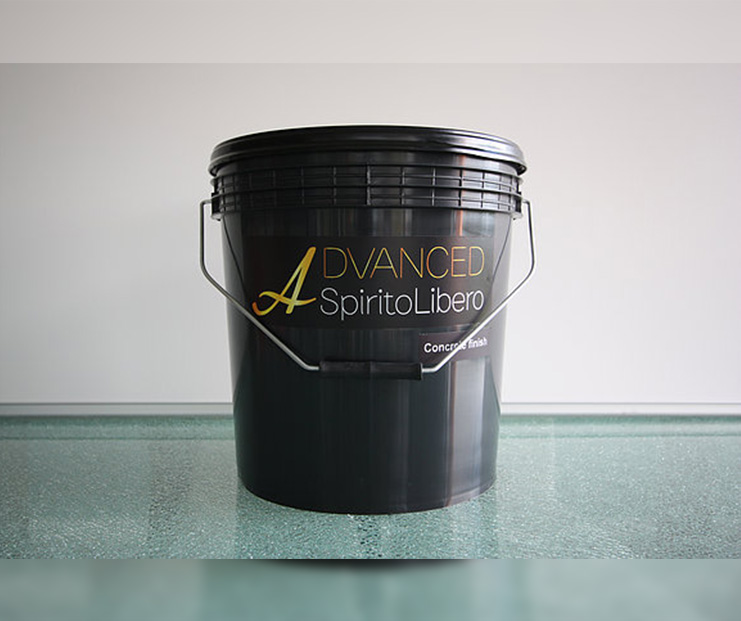 Concrete Finish 18kg=14sqm finished
Concrete Finish is an Italian product specifically designed for Australia's harsh weather conditions.
It is a lime-based material (cement free) with a high concentration of marble to dry hard over time whilst maintaining the benefits from the slaked lime, of mending itself which is ideal in case of capillarity. Due to the high demand in the Australian market, Concrete Finish has been designed to deliver one of the highest yields in its field. In fact, just one bucket can make up to 14sqm (2 coats) and up to 28sqm (1 coat)!(flat/even surface)
No need to add colour or mixing powder and mostly importantly there is no wastage of product as is typical of powder/cement bags. It comes in a paste, already tinted(concrete) and therefore ready to apply! Suitable for interior and exterior use.

Fast Shipping
Australia Wide Delivery

Huge Range Products
Description
CONCRETE FINISH is a trowel-applied wall coating based on slaked lime putty finely filtered and seasoned for at least 6 months, marble dust and natural inert charges.
Its environmental friendly formula is solvent free (0% VOC).
Easy to apply, it has excellent filling power and resists aggression by moulds and bacteria.
CONCRETE FINISH is suitable for decorative indoor – outdoor, wall surfaces. Perfectly stable over time, it ensures outstanding breathe through properties thanks to its excellent permeability to water vapour.
Technical Specifications