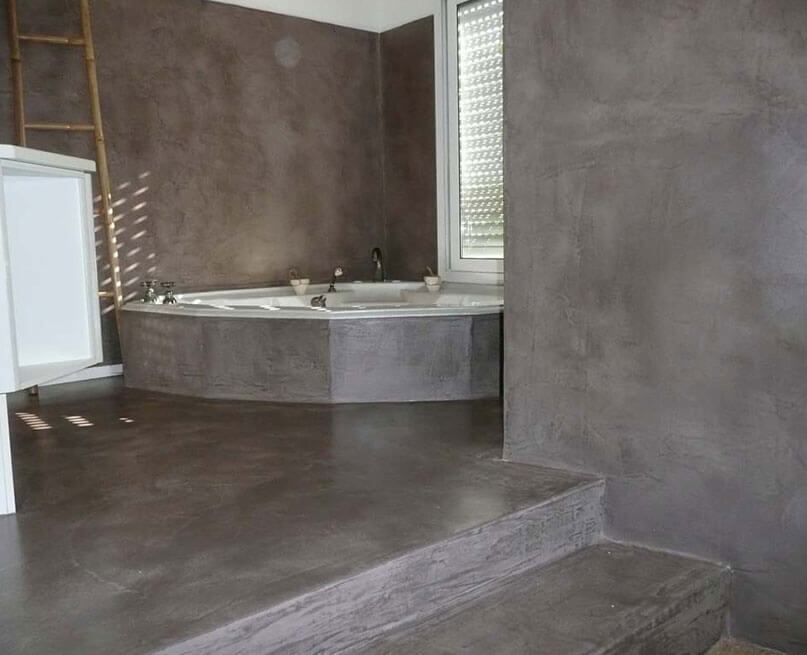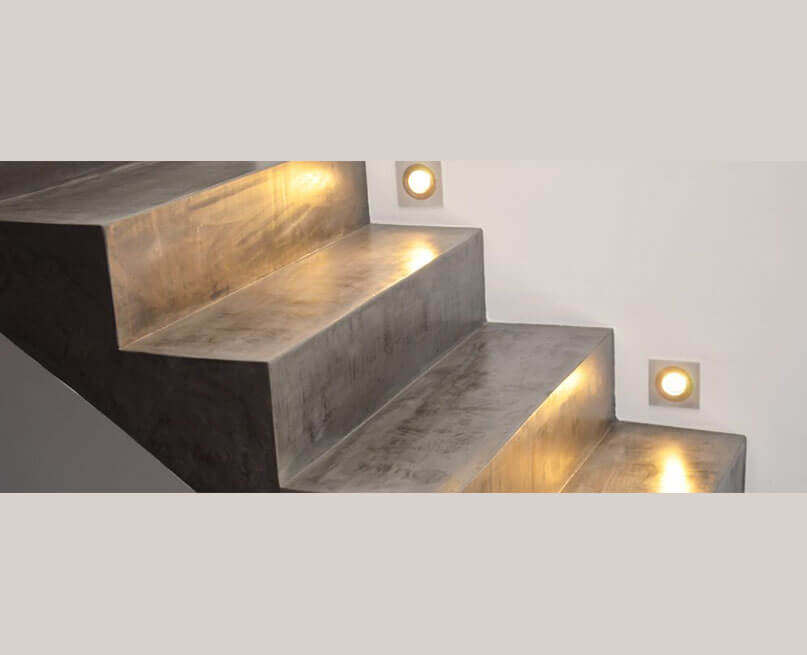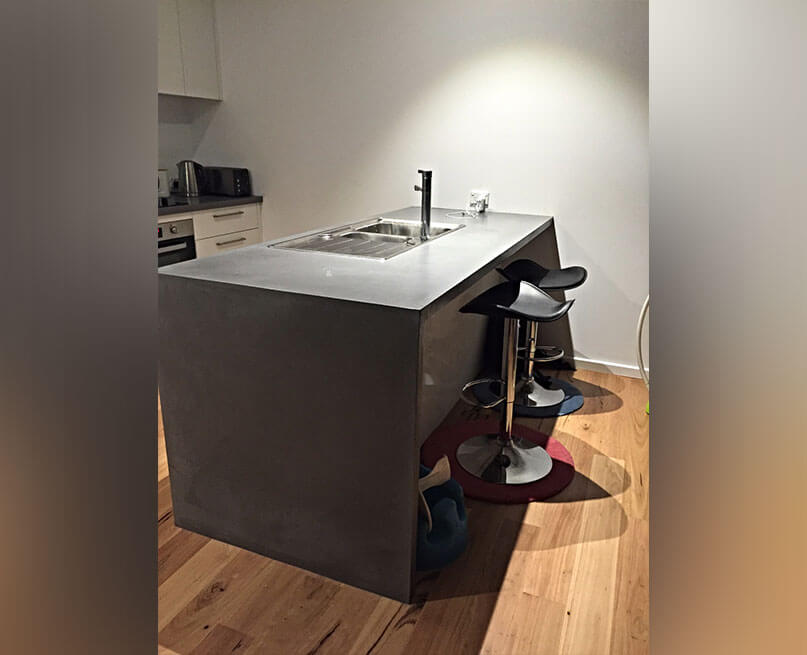 Please contact us if you need one of our certified applicators.
0409 604 448
Create a wall to floor seamless finish to your project.
Marmorino Resin is a specially designed product suitable for floors, steps, benches, walls, splashbacks and wherever high durability is needed. It combines the ease of application typical of the Marmorino products with the durability of the two part resin. Great for bathrooms and suitable over underfloor heating. It is a product that it can be compared to natural wood floor , and therefore it is intended for use in private areas that will not be subjected to heavy use. Please note that due to the complexity of such projects a qualified applicator is strongly recommended for this product.
DIY....follow the instructions below:...or book now for the next training course.
Apply 1 coat of primer Primus Naturale (over 1 coat of sealer/undercoat in case of wall)

Apply one coat evenly of Build up base with fiber-mesh (in case of floor) with a common trowel to even imperfections.

Prepare the quantity you'll need for the first coat by mixing the 2 parts, then apply evenly the first coat of Marmorino Resin with a Venetian Plaster Trowel

Prepare the quantity you'll need for the second coat by mixing the 2 parts, then apply 1 coat of Marmorino Resin and polish it as you go with a Venetian plaster trowel

Apply 2coats of the Marmorino Resin Sealer