Two day training course in Melbourne at the Academy of Advanced Spirito Libero on epoxy resin and microcement products. The cost is $2000 and the price include $400 worth epoxy enough to make 2 table or one bench. (Epoxy and 2 colour at your choice)
In the training course we will teach how to make over benches a carrara marble look ,concrete look and many different colorful techniques.
We'll explain how to make metallic epoxy floor from start to finish and also we'll make 4 different effect with the new product Microcement , a trowel on product for big area floors and furniture.
Day 1 :
Theory of epoxy in mixing colors and understanding technical issue.

Practise by creating natural stone patterns and other techniques over sample board.

Pouring epoxy on bench and explanation of different techniques.

Explanation and demonstration of Microcement on floors.
Day 2 :
Explanation of different artistic technique.

Finishing and sealing Microcement on floor.

Explanation of method, pricing and issuing certificate.
Finish techniques covered during the Epoxy Training Course:
After the Epoxy and Microcement training course, each person will receive the certificate of achievement from Advanced Spirito Libero.
Drinks and launches will be provided during the whole sessions. The session will start at 8:00 AM TILL 3:30 pm both days at unit 5 326 settlement road ,Thomastown Victoria 3074
The cost of the program is $2000 and includes:
$400 worth of product in the form of materials kit

Advanced spirito libero product brochures

Certificate of completion

Three sample boards (carrara marble/concrete finish/multiple colour)
Please Contact Us If You Have Any Questions About The Availability Of Our Artistic Polished Plaster And Venetian Plaster Raining Classes And For Any General Enquiries.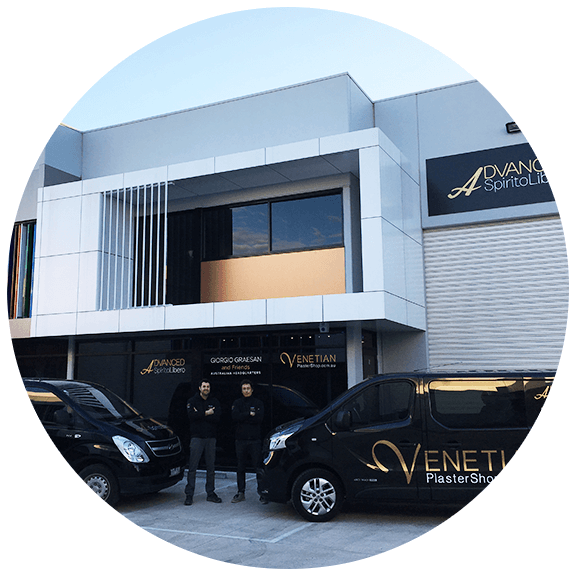 our office